Embracing Agile: What is Agile Methodology and How to implement it effectively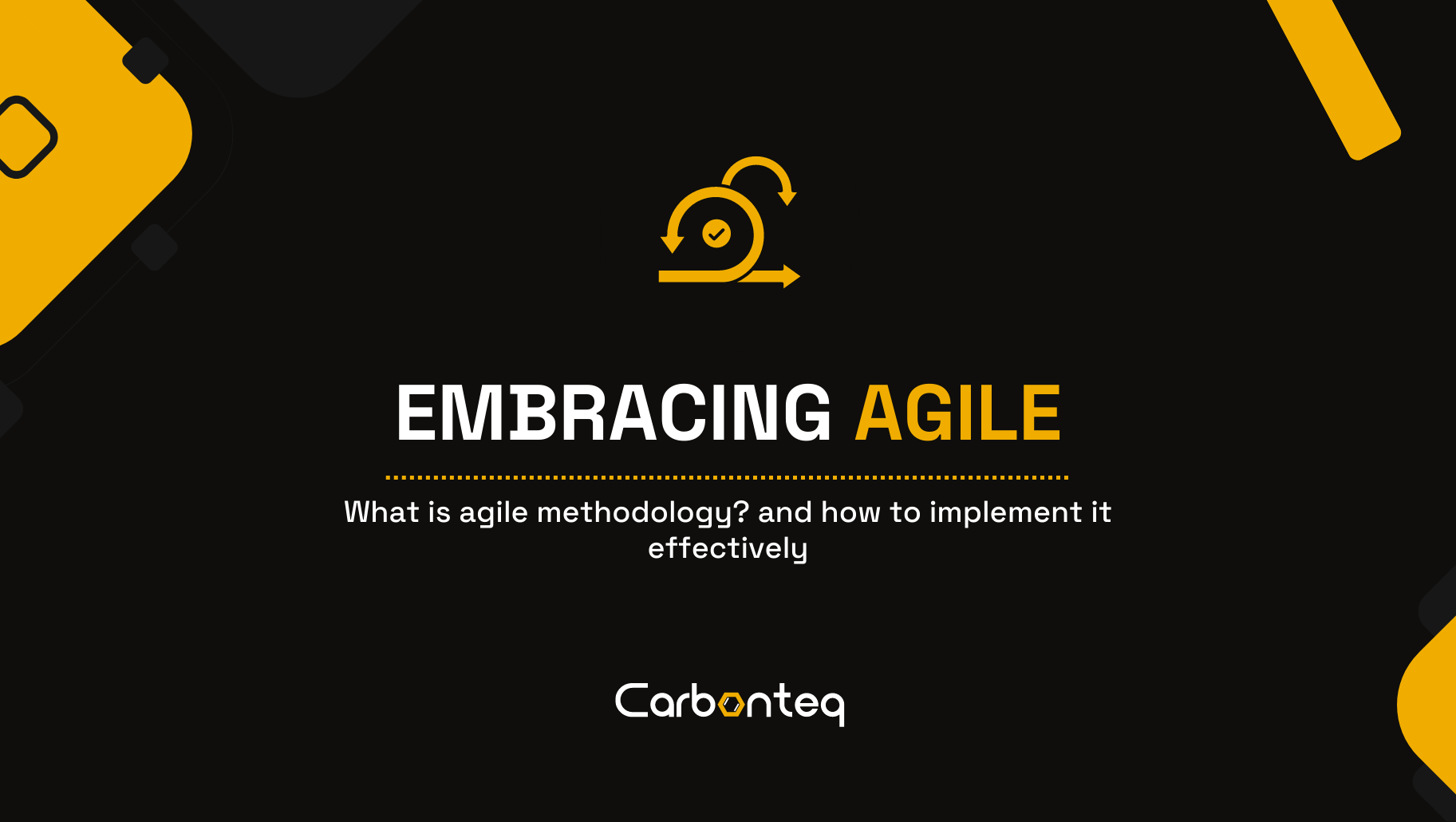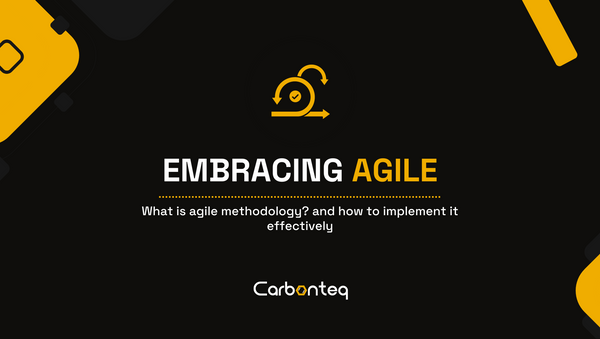 Being in the software development sector, we often hear the word "Agile" as this phenomenon is quickly gaining popularity due to its potentiality to complete work in the complex, ever-changing environment that we live in. Agile thrives in adaptive cultures where team members rapidly change their approach in order to achieve high productivity. In this article we will take a deep dive into the process of agile project management, deliver an insightful answer to the frequently searched query "what is agile methodology" and will explain in detail the steps to embrace agile methodology.
Topics You Will Learn Here
What is agile methodology?
What is Agile software development?
What are the steps of implementing Agile Methodology?
What are the organizational hurdles to adopting agile methodology?
Conclusion
What is Agile Methodology?
Agile Methodology or Agile Project Management is a modern, iterative approach which suggests you to break down projects into smaller and manageable tasks, that can be handled in short iterations. An iterative approach is one where the process is adapted over the course of the project. The tasks in this process are completed in sessions that run from the design phase to testing and further to quality assurance (QA).
Agile life cycle consists of several iterations and steps that lead towards the completion of a project. This approach is widely being used by not only the software industry but also by production, education and supply chain industry. Fast-growing organizations integrate this methodology into their work processes to promote velocity and adaptability since the benefit of iteration is that you can make adjustments as you go along rather than following a predefined path. To ensure continuous improvement throughout the project, agile methodology suggests teams to release segments as soon as they get completed. This timely release schedule allows task by task evaluation and review so that necessary changes can be made before the errors get carried forward to the next steps. Consequently, this helps reduce the chance of large-scale failures.
One of the most important features of agile methodology is that it brings benefits throughout the process rather than only at the completion. This rewarding method demands dedication, trust, flexibility and collaboration of the stakeholders.
Originated from Toyota's lean concept, numerous organizations across the world have seen Agile as a way to reduce waste, increase transparency and gain customer satisfaction. Agile methodology helps teams collaborate better and adapt faster than ever before.
What is Agile Software Development?
Agile is more than a process, it's a mindset! This mindset is widely being adopted by software developers and IT professionals. Almost every fast-growing software development company practices agile software development or a suitable version of it. Whether a company is new to agile methodology or it adopted the traditional waterfall approach decades ago, today its work is influenced by agile methodology. When a company practices software development, it's generally good for it to live by the values and principles of agile methodology and use them to help figure out the right things to do at each step of a project.
One major thing that differentiates Agile from the traditional approach to the software development industry is the focus on the team members and their style of working together. Projects evolve through collaboration between cross-functional teams implementing the appropriate practices for their context.
What are the steps of implementing Agile Methodology?
The goal of Agile Methodology is to produce shorter development cycles and more frequent product releases as compared to traditional approach. This enables project teams to effectively react to changes according to their customer's needs. Agile methodology, in any industry, follows some basic steps that include:
Project Planning: This includes scope out and project prioritization. Some teams are assigned more than one project. At this stage, they define the business opportunity and determine the time and effort it will take to complete a project. Based on this information, they assess the project's feasibility and decide which project is worth pursuing.
Product roadmap creation: A roadmap is a breakdown of the features that will make up the final product. Once the team members have identified the project, they work with clients to determine their requirements.
Release and Sprint planning: Before starting a project, team members make a high-level plan for task releases and at the beginning of each sprint, they revisit and revise the release plan for each task. They also divide their responsibilities during that sprint and assess the task load.
Production and release: In this phase, a project team develops and tests the system, addresses any defects, finalizes system and user documentation, and releases the iteration into production.
Sprint review and retrospective: In this phase, meetings are conducted among stakeholders to display and discuss the finished products, and to discuss what went well during the sprint and what could have been better.
Ongoing support: During this phase, the project team keeps the system/product running smoothly and shows users how to use it.
What are the organizational hurdles to adopting agile methodology?
Organizations willing to adopt agile methodology, for project management, may encounter some of the common hurdles listed below:
Organizational culture not adequately support agile methodology
Unclear understanding of the impact to the overall organizational goals
Rushed testing cycles leading to poor quality of final product
Limited agile skills and talent
Team members not ready to accept change
Conclusion:
The move to becoming an agile organisation brings change. It moves you away from traditional culture and brings about new ways of working on projects. In some cases, it causes a shift in culture, changing the way things have always been done. Agile methodology is more applicable in cases where clients and team members are available to provide input, ready to accept changes, have flexible approaches, and rely upon collaboration. As with any change, integrating Agile Methodology into your work process can be overwhelming.