CarbonTeq Wins Clutch 2022 Leader Award as a Top App Developer in Pakistan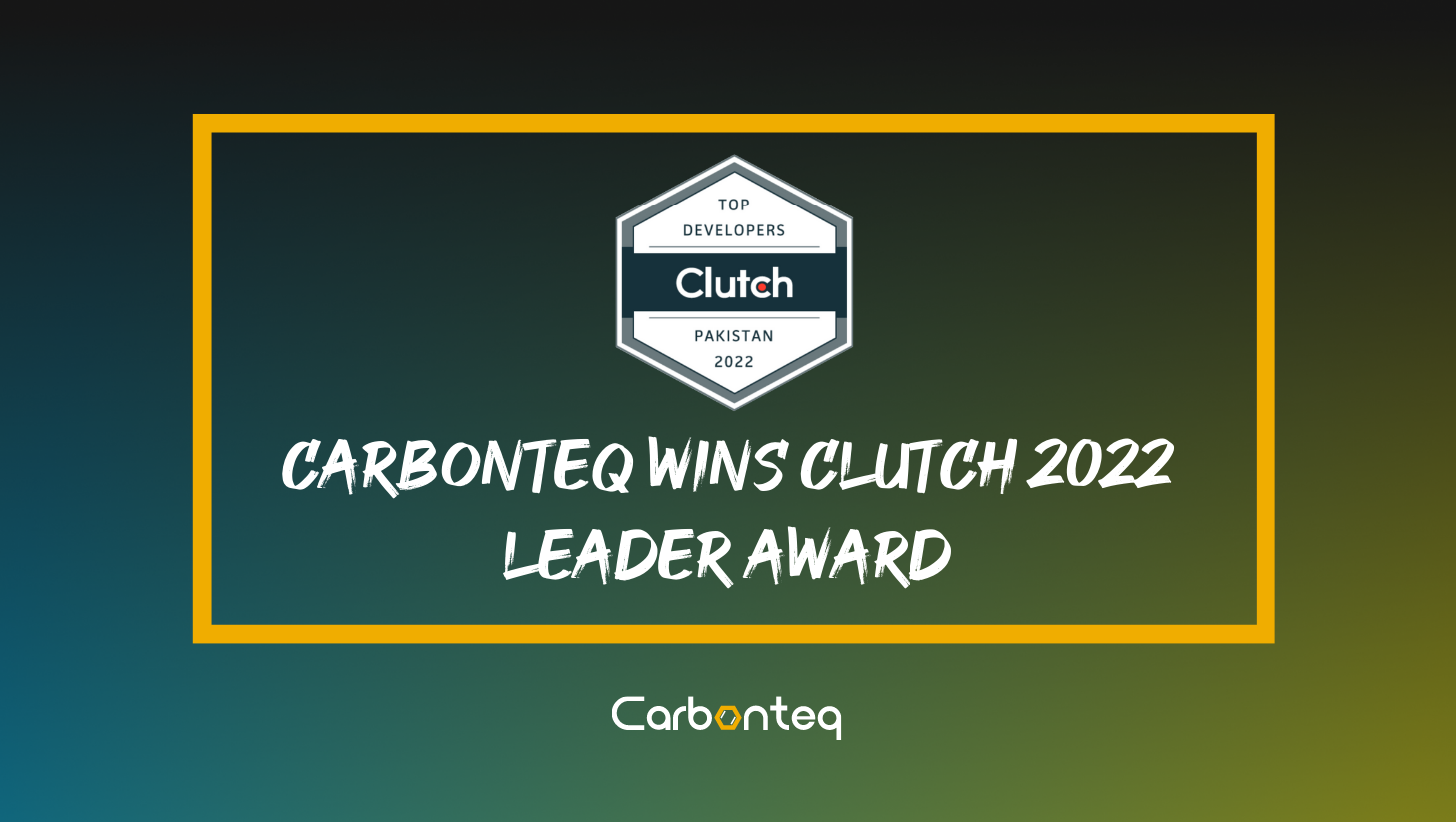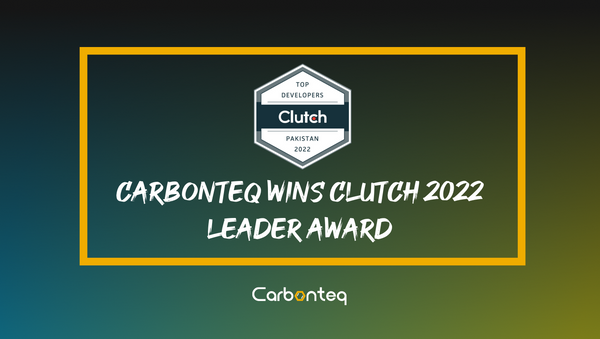 CarbonTeq delivers end-to-end development services, digitizing businesses of all sizes. We are a client-focused team with a passion for crafting innovative digital solutions that solidify your new-age footprint. We channel our belief in innovation, commitment to quality, and close collaboration to make the best products for our clients.
Our team is proud to announce that we've been featured as a leading B2B company on Clutch. The business resource placed us among the top developers in Pakistan this year!
"Winning an award is always special, but this is just the beginning. We still need to work hard for the collective benefit of our team members and our clients."
— CEO, CarbonTeq
Clutch is an established B2B review platform that helps firms across the globe connect with the solution providers that they need in order to improve effectiveness and increase productivity. Clutch is dedicated to curating lists of the best-performing service providers to help prospective service buyers in their search for their next business partner. Clutch's ratings and reviews factor in previous and ongoing projects based on the quality of reviews that each vendor receives.
Take a look at some of the 5-star feedback we got from our clients on our Clutch profile:
"They felt great ownership in the product and process."
— CTO, Fintech Startup
"CarbonTeq works within our timeframes and budget and collaborates seamlessly with our team."
— Katie, CEO, Wavelength
"CarbonTeq has a unique way of thinking and holds its team to a high standard."
— Yair, CIO, Viral Solutions
We want to give our most sincere gratitude to all of our partners who put effort into crafting such holistic reviews. You can find out more about our projects by reading the case studies on our Clutch profile.
Our engagement models are pretty flexible, and we take ownership of the work we do for our clients. We offer a unique business value by embedding our engineers within your staff to help augment, guide, and enable. If you're looking for a reliable development solutions team, to take your idea and make it into an amazing product, Send us a message, and we'll get back to you right away!